Professional Video Editing Made Easy: Trustworthy and Efficient Services Online Post-production is key if you're looking to take your video content to the next level. But editing can be time-consuming and complex, requiring specialized skills and software. That's where professional video editing services come in. With the help of experienced editors, you can streamline your workflow, ensure high-quality results, and create content that truly stands out. Today we will explore the benefits of post-production services, what to look for in a provider, and how to start your post-production journey.
Pro-Level Video Editing and Post-Production Services Online
The video has become a crucial element in marketing and storytelling, and video editing is a crucial aspect of producing high-quality content that connects with audiences. However, editing videos can be time-consuming and challenging for wedding photographers and event videographers, especially when working with tight deadlines and large volumes of footage. This is where professional video editing services can be of great help.
Wedding Professionals, especially photographers and event videographers, are overwhelmed with the backlog of videos that need editing, causing stress and affecting their work-life balance. The post-production services solve this problem, allowing them to meet their deadlines while maintaining consistent quality. With our expertise, you can focus on capturing the perfect shots while we handle the post-production process. We offer professional video editing services tailored to our client's unique needs. Our services are designed to provide clients with a simple, hassle-free process that ensures consistent quality, timely delivery, and excellent customer service.
In this article, we'll delve into the benefits of professional video editing services, the post-production process, and how outsourcing editing services can help you save time and stress, so you can continue to grow your business. This article will also explore the importance of professional video editing for businesses and how post-production services work. We will also outline our guarantee and provide a call to action for clients seeking reliable video editing services.
Why Professional Video Editing is Important for Your Business
Save Time, Money, and Stress: Outsource Your Video Editing and Post-Production Needs
Video has become an integral part of digital marketing strategies, and businesses of all sizes use video content to attract, engage, and convert audiences. However, producing high-quality videos requires more than just recording footage. It also involves editing and post-production to ensure the final product is visually appealing, tells a compelling story, and aligns with the brand's message. A professional video editing services company can take your footage from good to great. It can turn a multi-camera series of clips into a cohesive and captivating story, adding depth and emotion to your final product. It can also enhance the overall quality of your video, making it stand out from the competition and impressing your potential clients.
Professional Video Editing & Post-Production Services Made Easy
Blessed in Love: A Church Wedding Video Highlight
Relive the sacred moments of your church wedding with our stunning video highlight. Embrace the love and blessings of the big day once again.
A church wedding is a sacred and meaningful celebration of love, surrounded by the blessings of family, friends, and faith. Our video highlight expertly captures the emotional essence of this special day, highlighting the beauty and significance of the ceremony and its impact on the couple's lives. From the exchange of vows to the final kiss, each moment is treated with reverence and care, creating a visual representation of the love shared between the couple. This video is a testament to the power of love and faith and a beautiful reminder of the blessings received on the church wedding day.
Our post-production services make professional video editing a breeze. Our team of experts will help you elevate your video content to the next level with our easy-to-use editing tools and professional-grade software. Trust us to take your video content to the next level with our affordable and reliable post-production services. Get professional video editing services with our easy-to-use post-production services. Enhance your video content with our expert team of editors.
Reasons To Outsourcing Raw Footage To Pro-Level Editors
Professional video editing is essential for businesses because it can differentiate between mediocre and captivating videos that engage and convert audiences. It allows businesses to create high-quality video content that aligns with their brand message and values and tells a compelling story that resonates with their target audience. With professional video editing services, businesses can enhance the overall quality of their videos, make them stand out from the competition, and impress potential clients. Additionally, outsourcing video editing and post-production can save businesses time and money, allowing them to focus on other important aspects of their operations. Overall, professional video editing is an investment that can help businesses grow and succeed in today's digital landscape. Get high-quality post-production services with Video Editing Services NYC. Our expert team of editors delivers stunning edited videos at affordable prices. Contact us today!
Discover how outsourcing video editing can save you time and money without sacrificing quality.
Consistency: Professional video editing ensures that your videos are consistent in terms of quality, branding, and messaging, which helps to build trust with your audience.
Engagement: Well-edited and visually appealing videos are more likely to engage viewers and keep them watching longer.
Conversion: High-quality videos that tell a compelling story and align with your brand message can help to convert viewers into customers.
Time-saving: Outsourcing video editing to a professional service provider saves you time, allowing you to focus on other aspects of your business.
Elevate Your Content with Top-Quality Video Editing Services
Video Editing Services NYC is a leading post-production and video editing services provider. We specialize in Video Highlights Reels and Full-Length Edited Videos, including Color Grading, Motion Graphics, Audio Balancing, Sound Design, Visual Transitions, and Effects.
Transform Your Content with Seamless Video Editing Solutions
Global Reach, Local Service: Get Free Online Delivery and Professional Editing Services from NYC's Premier Video Editors We take pride in delivering high-quality edited videos at affordable prices, with a turnaround time of just two weeks. Our clients come from various backgrounds, including wedding filmmakers, professional studios, event organizers, individual photographers, and videographers from around the globe. As a result, we have earned a reputation as a trusted and top choice for businesses and individuals who seek exceptional video editing services.
Speak Your Language: Get Flawless Editing with NYC's Multilingual Video Editing Services.
Mastering the Art of Wedding Videography: Meet Our Expert CEO, Suriinder Singh Matharu. Our CEO and owner, Suriinder Singh Matharu, are at the helm of our company. With over 20 years of experience in videography and expert video editing, Suriinder is a leading authority in the industry. He completed his Bachelor's in Film and Video Production from St. John's University in New York. He honed his skills working with esteemed wedding video production companies like American Wedding Group, David's Bridal, The Pros, and Wedding Bug.
Transform Your Wedding Footage into a Masterpiece with the Best in the Industry – Suriinder's expertise in video editing and storytelling has earned him a reputation as one of the best in the industry. His editing style has gained popularity among brides who entrust us with transforming their wedding footage into a masterpiece that captures the love and emotions of their special day.
Say Goodbye to Editing Backlogs with our Fast and Reliable Service
Let Us Help You Meet Your Deadlines And Delight Your Clients Our team comprises 18 experienced editors, each with over 15 years of dedication to quality work. In addition, our managers ensure quality control and oversee projects to ensure timely delivery and client satisfaction. As a result, we are well-equipped to assist wedding professionals with a backlog of videos that need editing, enabling them to meet their deadlines, maintain consistent quality, manage their time effectively, and maintain a healthy work-life balance.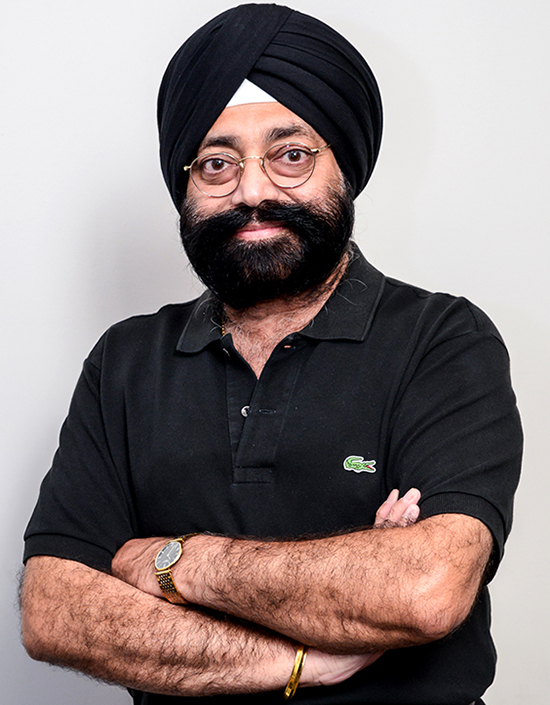 Affordable Excellence: Quality Work with Fast Turnaround Times
Enhance Your Vision with Our Creative and Collaborative Post-Production Services
We use 20 custom-built, high-powered computers with Intel Core i9 processors, 64GB RAM, and NVIDIA GeForce RTX 3090 graphics cards for professional-quality 8K video editing. We also utilize multiple high-speed solid-state drives (SSDs) to store and quickly access large video files.
Our editing systems are equipped with high-quality color-accurate monitors with a wide color gamut for accurate color grading and editing. Our software arsenal includes industry-leading video editing software such as Adobe Premiere Pro, DaVinci Resolve Studio, Final Cut Pro, and Avid Media Composer.
Experience Pro-Level Video Editing from the Comfort of Your Home
Experience Global Quality: NYC's Video Editing Services Delivers Worldwide, with Free Online Deliver!
Our workflow processes are streamlined and efficient, ensuring that every project is handled with care and attention to detail. With over two decades of experience in the post-production industry, our team is well-equipped to handle any project, big or small.
After the initial contact, we evaluate the project requirements and provide a rough cost and turnaround time estimate. If both parties agree to the terms and conditions, we sign a contract and proceed to the next step. The client then transfers the raw footage to us in the preferred file format using services such as Google Drive or Dropbox or by shipping a hard drive.
Next, our editing team starts working on the project, following the client's instructions and incorporating additional elements, such as custom music, sound effects, etc. The client then reviews the first draft of the edit and provides feedback for revisions and changes. Finally, our editors make revisions and finalize the edit based on the client's feedback, and we deliver the final edit online and on a USB drive in the preferred file format to the client.
Effortless Pro Video Editing: Trusted & Efficient Online Services
Language No Barrier: Get Flawless Editing in English, Hebrew, Spanish, and More with NYC's Video Editing Services At Video Editing Services NYC, we are committed to providing affordable prices without compromising quality. Our unique selling points include free online delivery and multilingual fluency in English, Hebrew, Spanish, and several Indian languages. Contact us today at 1 (346) 327-6716 or send a WhatsApp or SMS text message or email to [email protected] to learn more about how we can help transform your footage into a stunning masterpiece.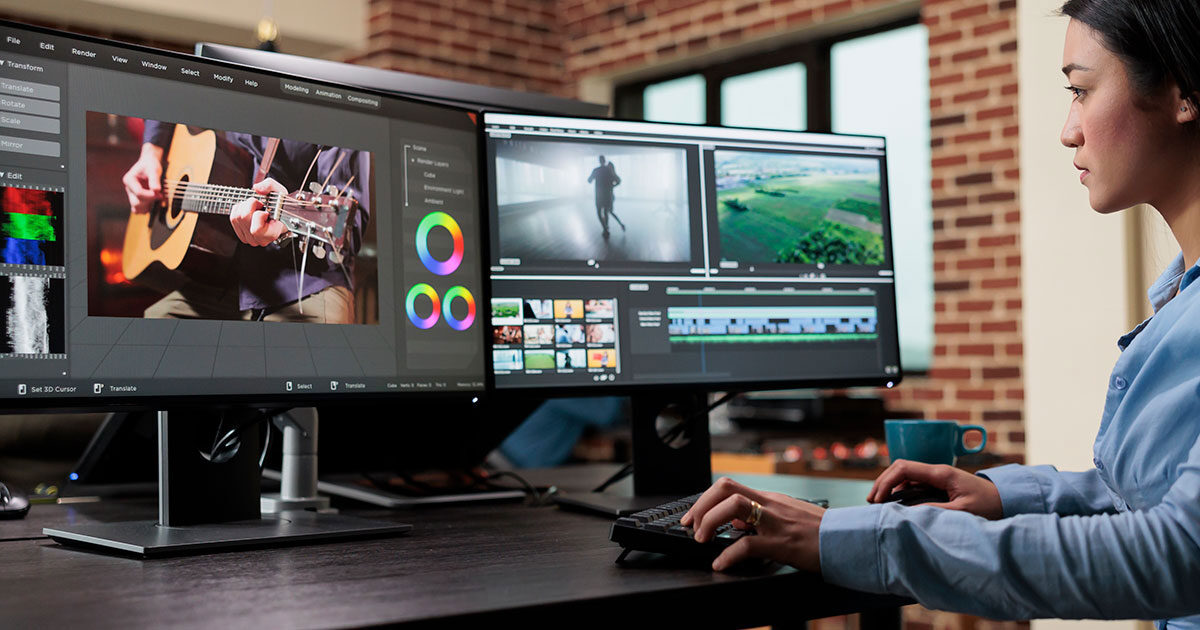 How Our Post-Production Services Work
At Video Editing Services NYC, we provide a simple, hassle-free process that allows you to get high-quality video editing services without the stress and hassle of doing it yourself.
Here's how our post-production services work:
Step 1: Uploading Your Footage
You must upload your raw footage to our secure server to get started. We accept all file formats and sizes, so you don't need to worry about converting your files before uploading them.
Step 2: Selecting a Video Editing Package
Once we receive your footage, you can select a video editing package that suits your needs and budget. We offer various packages, including basic, standard, and premium, and each package comes with a set of features tailored to meet your specific needs.
Step 3: Receiving the First Draft
After selecting a package, our experienced editors will start working on your footage, editing it to meet your specifications. We will then send you the first draft of the edited video for your review and feedback.
Step 4: Requesting Revisions and Finalizing Your Video
If you are happy with the first draft, you can approve it, and we will finalize the video. However, if you would like us to make any revisions, you can request them, and we will make the necessary changes until you are satisfied with the final product.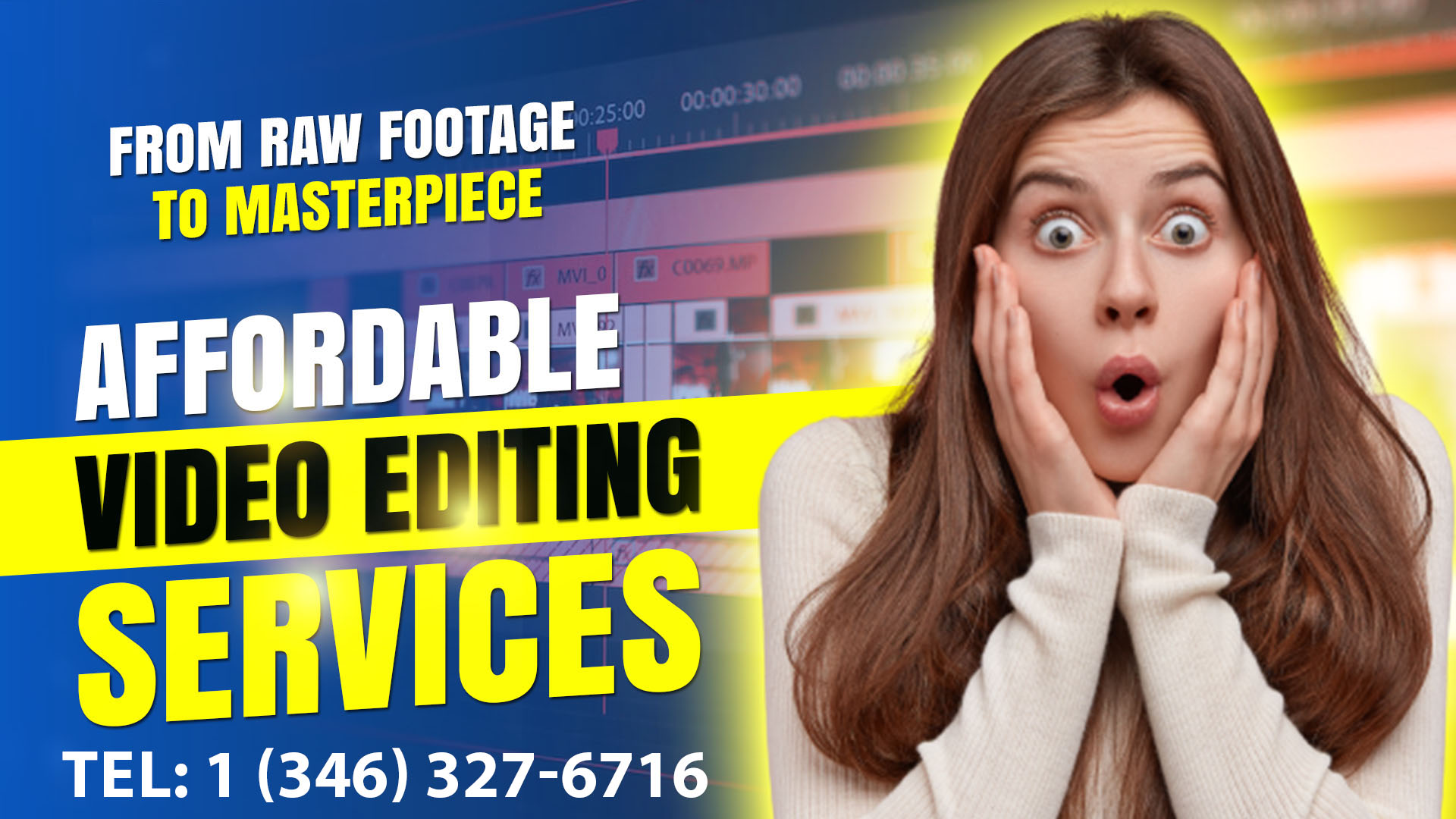 FAQs: Efficient Professional Video Editing Services Online
Q: What types of video projects can you work on?
A: We can work on various video projects, including wedding and corporate event videos and promotional and social media content. We have the expertise and resources to handle all aspects of video editing and post-production, from color correction and audio mixing to visual effects and motion graphics.
Q: How long does the editing process take?
A: The editing process takes less than two weeks without compromising quality.
Q: What file formats do you support?
A: We support the most commonly used video file formats, such as MP4, MOV, AVI, and WMV.
Q: How do you ensure the security of my footage?
A: We take the security of your footage very seriously. We use a secure online platform for uploading and sharing files, and all our editors sign a non-disclosure agreement to protect your privacy.
Guaranteed Quality Editing Services for Your Business
At Video Editing Services NYC, we are committed to providing our clients with high-quality video editing services that meet their needs and exceed their expectations. We guarantee that our video editing services will be of the highest quality, and we will work with you to ensure that the final product meets your expectations.
Conclusion: Contact Us for Your Video Editing Needs
Looking for professional video editing services? Post-production services can help enhance the quality of your video content. With access to advanced tools and software, experienced editors can transform raw footage into a polished final product that effectively communicates your message. So whether you're looking to create a wedding video, documentary, or any other promotional video content, post-production services can help you easily achieve your goals.
Professional video editing is essential to any successful wedding photography or event videography business. With our post-production services, you can meet your deadlines, maintain consistent quality, and have more time to focus on growing your business. We guarantee high-quality editing services and invite you to contact us for your video editing needs. Let us help you make professional video editing easy and stress-free.